CLICK TO CALL
Meet The Team
Administrative Team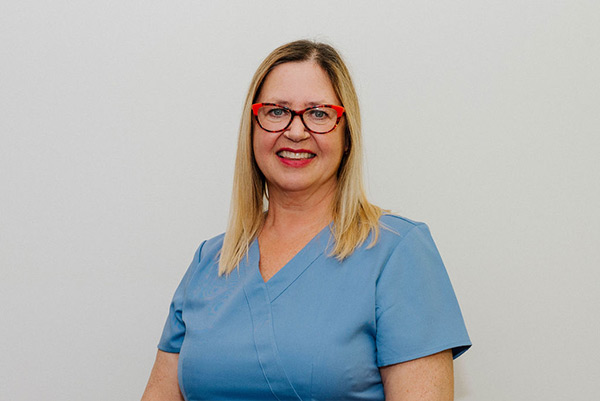 Margene, Office Manager
As office manager, Margene has over 30 years experience in the pediatric dental field. She enjoys all aspects of working in a pediatric setting and as a mother and grandmother has exceptional skills in creating a warm environment to welcome children to the practice and to help parents understand their child's dental condition and treatment options. If you have questions or concerns, Margene will help you get the answers you need.
Outside of work, Margene has 3 grandsons who are the joy of her life and her dog Jack. Spending time with family and taking long walks with Jack are always a big part of her life!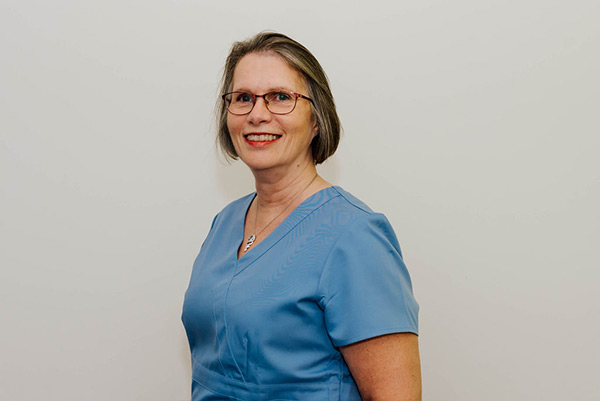 Belinda, Front Desk Receptionist
Belinda has many years of experience in the dental field and has spent the last five years as a dental receptionist. She appreciates the opportunity it gives her to meet and communicate with a variety of wonderful people every day.
Belinda enjoys being part of this unique office and work with talented and caring people.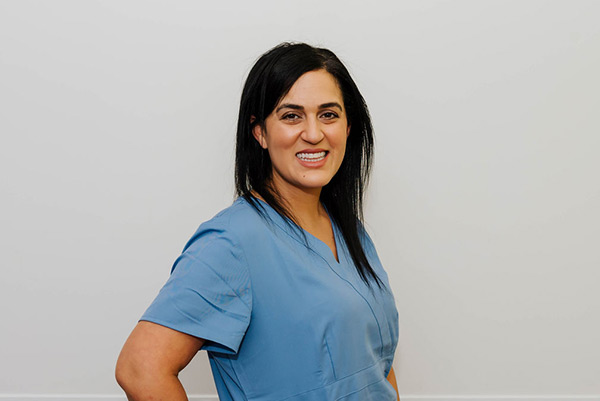 Shereen, Front Desk Receptionist
Shereen completed her B.A. and M.A in French Literature. She worked with Hudson Bay Company as a manager for 9 years before joining our team at My Kid's Dentist.
Outside of work, Shereen is an avid reader, mom of two that loves to spend her time on the beach.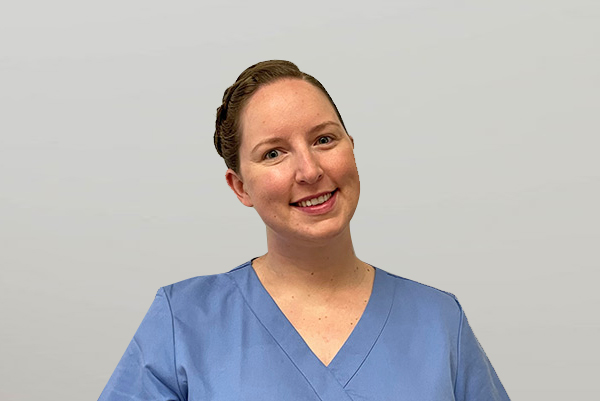 Kyla, Receptionist and Anaesthesia Coordinator
Kyla received her medical administration diploma in 2014. At the office, she is busy answering patient's inquiries and coordinating the general anaesthesia appointments.
When not at work, Kyla enjoys travelling, drinking coffee and spending time with her family.
Registered Dental Hygienists Team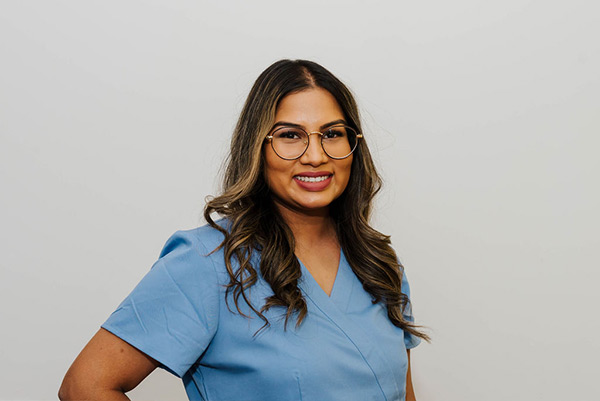 Daniella, Registered Dental Hygienist
Daniella is a registered dental hygienist that also holds a diploma in dental assisting and early childhood education. She loves working with kids of all ages and needs.
In her spare time, you can find Daniella baking sweet treats and spending time with her pups, Jax and Lincoln.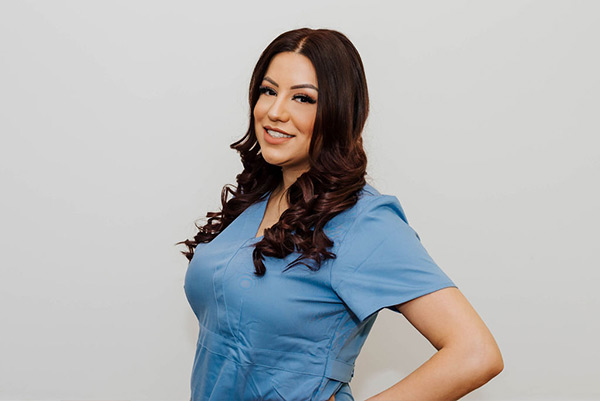 Amreen, Registered Dental Hygienist
Amreen graduated in 2012 from the Canadian Academy of Dental Health and Community Sciences. She loves working with our young patients and teaching them about the importance of oral health.
Outside of busy work schedule, Amreen likes to work out and travel.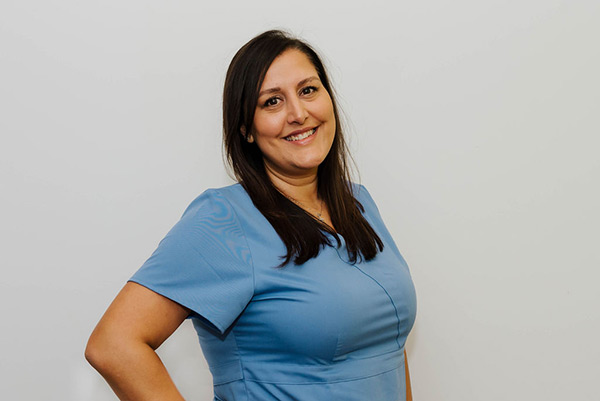 Sara, Registered Dental Hygienist
Sara received her diploma in chairside assistant level I and II in 2002. After working in the dental field for number of years, she decided to go back to school and graduated with a diploma in dental hygiene in 2009. She has been specializing in pediatrics care since the start of her career.
When not busy working, Sara enjoys spending time with her son Benjamin, husband Peter and dog Brando.
Dental Assistants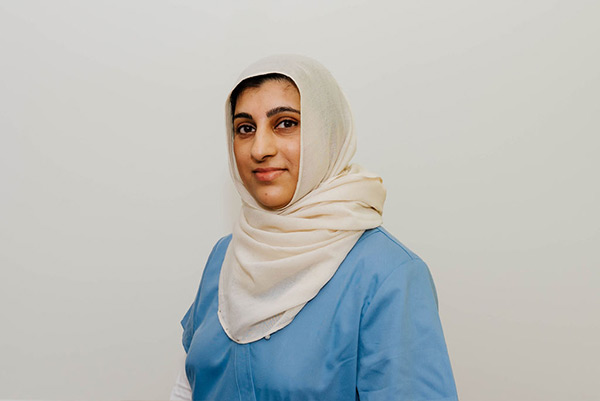 Zainab, Certified Dental Assistant Level II
Zainab has over 9 years experience working as a dental assistant. She has worked in an endodontic practice for 6 years before joining My Kids Dentist 3 years ago.
Outside of work, Zainab enjoys spending time with her 2 beautiful kids. She also loves to cook/bake and volunteer in her community.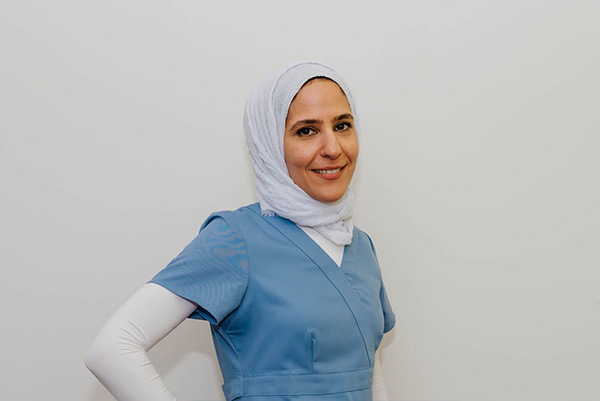 Ola, Dental Assistant Level II
Ola has been working as a level II dental assistant for 7 years. She started in a general and orthodontic practices before joining a pediatric dental office.
Outside of work, Ola enjoys spending time with her 3 children and husband. She also loves to get outside for family walks.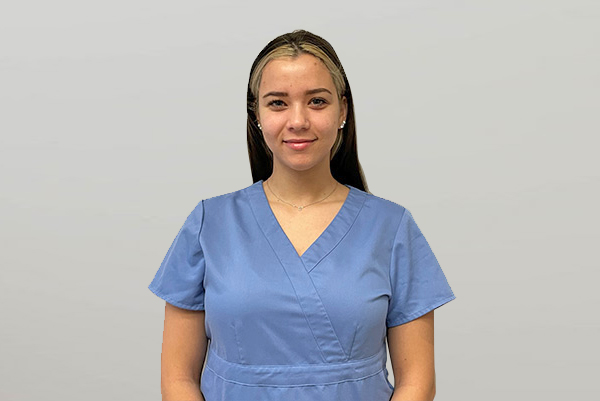 Julia, Dental Assistant Level II
Julia went to Durham college for dental assisting program and graduated in 2020.
She loves spending time with her dog and her other favourite past time is waiting in the Starbucks drive through.